Dallas
United States city
Dallas (en english /ædæls/) is a city located in Dallas County and some parts of the city are located in Collin, Denton, Kaufman and Rockwall counties in the US state of Texas. In the 2010 census, it had a population of 1,197,816 and a population density of 1,198.61 persons per square kilometer, ​ it was the most populated city in the metropolitan area with a total population of 6,810,913 from 1 July 2013 13. The city is the third largest in Texas, after Houston and San Antonio; its metropolitan area is the largest in the texan state and the largest in the country after the metropolitan areas of New York, Los Angeles and Chicago.
Dallas
City





| | |
| --- | --- |
| Flag | Shield |

Location of Dallas in the United States




Location within Dallas County, Texas

Coordinates

32°46′45″N 96°48′32″W / 32.779166666667, -96.808888888888889

Coordinates:

32°46′45″N 96°48′32″W / 32.779166666667, -96.808888888888889

Entity
City
 ・ Country
 United States
 ・ State
 Texas
 ・ County
Dallas
Mayor
Eric Johnson
Foundation
February 2, 1856
Surface
 
 ・ Total
999.33 km²
 ・ Land
881.94 km²
 ・ Water
(11.75%) 117.39 km²
Altitude
 
 ・ Average
131 m s n. m.
Population (2010)
 
 ・ Total
1,197,816 inhabitants.
 ・ Density
1198.61 hab/km²
Gentilicio
Dalaciense ​
Time zone
UTC-6
 ・ in summer
UTC-5
ZIP Code

75201-75398

Area Code
214, 469 and 972
GNIS
24,10288,​
Official website
Dallas is the largest city in the United States without a connection to the sea due to its central location and its large IT industry. Dallas-Fort Worth International Airport (DFW) is the largest in the state, the second largest in the United States, and the third largest in the world; in terms of traffic, it is the seventh in the world. ​ Dallas is also known to be the site of President John F. Kennedy's assassination on november 22, 1963.
Dallas is the main destination for visitors in Texas, confirmed by the fact that he was among the top 3 cities in the United States in 2014, according to the Resonancy Consultancy report that has analyzed the business and leisure environments of the cities.​ This detachment is due to investment in new urban projects, the holding of huge events in the city, its dynamic artistic scene its accessibility by two major airports, its campaign "Big Things Happen Here" or its equivalent "Grandezas Happen Here", among other factors. ​
The city of Dallas aims to consolidate itself, as well as to position itself as one of the best destinations for visitors. It is worth noting that the city has the largest urban art district in the United States and more than 160 museums in its metropolitan area, ​ it becomes a city with enormous cultural potential. ​
The northern part of Dallas is the most developed and the southern part is at least, but initiatives are being put in place to match the city of Dallas, proof of which is the "GrowSouth" initiative ​ or in Spanish "Southern Development". ​ Unlike many cities in Latin America, the center of Dallas is mainly for work — Dalasites tend to live mostly in the suburbs — they are investing in new residential housing buildings in downtown Dallas. The Uptown neighborhood in the center is mostly inhabited by executives, while Highland Park has a remarkable concentration of wealthy people.
Several major companies from California are expected to move to the suburbs of Dallas, as well as the opening of facilities by other companies: Toyota ​ from California will be installed in Plano; Silicon Valley Trend Micro ​ in Irving; FedEx, ​ construction of plant in Plano; New Liberty Mutual Insursance ​ build a Plano facility. State Farm is building facilities in Richardson. Many companies are located in Richardson and Plano, which makes them excellent suburban cities to live with numerous job opportunities.
In April 2016, Dallas was the host city of the World Tourism Summit or World Travel & Tourism Council. ​ The first Cinépolis of Texas opened in Victory Park in 2017. ​
History
Prehistory
There was a time, millions of years ago, during which the area that's now Dallas was underwater, and most of Texas was underwater, it was during the Cretaceous period. ​ This was one of the factors that made sediments in this area suitable for the natural creation of oil fields as well as one of the largest natural gas deposits near Dallas ​
In the vicinity of Dallas a parental dinosaur was found to Mosasaurus, this species is called Dallasaurus. ​ it is no surprise that this dinosaur was semi-aquatic, since fossils of marine species have been found, after all, the Dallas area was submerged. It is hypothesized that these little beings, Dallasaurus, were initially terrestrial and evolved in the formidable Mosasaurus marine.
From the arrival of Europeans to the present
In pre-Hispanic times, the area of Dallas was inhabited by the Caddo. In the sixteenth century, the Spanish Empire declared the territory as part of the Viceroyalty of New Spain.
Later, France also declared the area part of its territory until the signing of the Treaty of Adams-Onís in 1819. The area remained in the hands of Spain until 1821, when Mexico declared its independence. Texas and what is now Dallas were part of the Mexican state of Coahuila and Texas.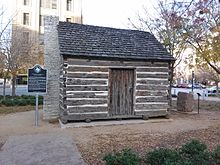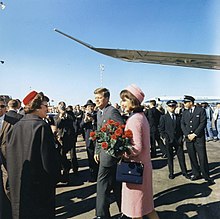 In 1836, the Texan state became independent and the Republic of Texas was established. In 1841, John Neely Bryan founded the city of Dallas at a place where several caddoean roads crossed a natural corner of the Trinidad River. The site was the easiest place to cross and closest to the road planned by Preston, which would connect southern Texas to the north. Initially, Bryan wanted to found Dallas as a business hub between Amerindians and pioneers. In 1846, Dallas became part of the United States when the Republic of Texas annexed Dallas to its territory. In the same year, Dallas County was established. In 1850, Dallas was declared permanent headquarters in Dallas County.
In 1855, a European group — French, Belgian and Swiss — composed of artists, musicians, writers and scientists, intended to establish a Utopian community west of Dallas; this community called itself La Réunion — this is the name of the Reunion Tower, the Reunion Arena and the Reunion District — ​ After the collapse of this community in about 1857, many of these locals moved to Dallas, where this community installed the basis of the artistic culture that exists to this day in Deep Ellum neighborhood. close to downtown Dallas.
In 1911, Dallas became one of the twelve regional locations to have a Federal Reserve Bank, ensuring that the location was converted into a financial center. In 1915, the doors of Southern Methodist University — Southern Methodist University — were opened, the first major university in Dallas. In 1921, Mexican President Álvaro Obregón visited Dallas. In the Great Depression of the 1930's, the US suffered from high unemployment, economic stagnation, and rising poverty. Although Dallas was no exception, the city did not suffer as much as other areas due to the oil discovery.
On November 22, 1963, President John F. Kennedy was killed on Elm Street as his caravan passed through Dealey Square in downtown Dallas. 80 minutes later, Lee Harvey Oswald was arrested in a theater in the Oak Cliff neighborhood. Two days later, on November 24, the accused was killed in a Dallas police station in front of TV cameras and in front of the American audience, which became the first live murder in the United States. Later, the Kennedy Memorial was built and the building from which he was shot was declared a museum.
Between 1970 and 1980, the city experienced a demographic boom that caused a change in its profile. Because of the huge success of the Dallas TV series, the city became one of the most internationally recognized American cities in the 1980s, and in 1983, Dallas voters approved the creation of public transport, called DART. In 1996, the system opened its first train line.
Chronology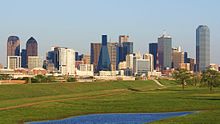 1841 - Dallas Foundation.
1917 - Love Field is opening on October 19.
1921 - Mexican President Álvaro Obregón visits the Mexican population of Little Mexico.
1927 - First convenience store (Convenience Store) opened in Dallas by Southland Ice Company, which will be known as the 7-Eleven.
1930 - M.C. Joiner finds oil in an area 160 Kilometers from Dallas and it becomes an oil production center.
1930 - The population in the Petit Mexico neighborhood in the center of Dallas had surpassed 15,000.
1958 - In September, as he works for the Texas Instruments company, Jack Kilby creates the world's first integrated circuit, the microchip.
1963 - On November 22, President John Fitzgerald Kennedy is assassinated as he passes through Dealey Square.
1969 - In 1969 Anita N. Martínez became the first Hispanic to be part of the Dallas municipality.Trini Garza became the first Hispanic to be part of the Board of Trustees councilors of the Dallas Ministry of Education.
1974 - Opening of Dallas-Fort Worth International Airport.
1976 - Thanksgiving Square is completed in downtown Dallas.
1978 - CBS is broadcasting the television series Dallas.
1984 - The Republican Party elects Dallas as a city for the National Republican Convention.
1985 - Bank of America square is opening the tallest building in the city.
1996 — Operation of the Rapid Transport for the Dallas Area — DART — a public transport entity.
2012 - Klyde Warren Park opens in October.
2013 - In January the building of the Museum Tower, a residential building in the center of Dallas ends.
Toponymy
The city of Dallas says the origin of the city's name is a mystery, though there are several speculations. Founder John Neely Bryan stated that he called her "Dallas" in reference to his friend Dallas's name[requested appointment]. It has been said that he was appointed by George Mifflin Dallas, the eleventh vice president of the United States, who served President James Knox Polk. However, there is no indication that Bryan met George Mifflin Dallas, and he was elected years after the city was founded.[requested appointment]
Urbanism
Architecture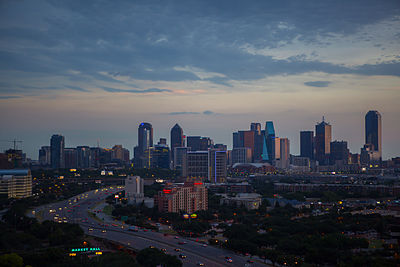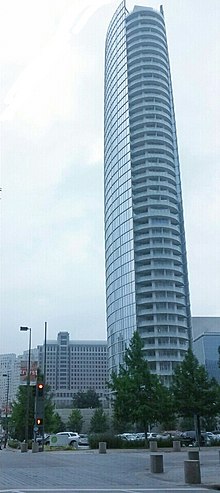 Dallas is made up of numerous skyscrapers, some of which rise above 200 meters in height.
Although Dallas architecture dates back to the late 19th and early 20th century, the most remarkable architecture of the buildings is modern and post-modern. Modernist architecture shows include Réunion Tower, JFK Monument, Dallas Town Hall and others. The post-modern rooms include Fountain Place, Bank of America Square, JP Morgan Chase Tower and Commercial Bank Tower.
Museum Tower: luxury housing
It is a building in the center of Dallas that consists of luxury dwellings of different dimensions. It has about nine different types of plans with purchase option; it is possible to buy small dwellings, half-floor or entire floor Penthouse. ​
The building is strategically located in the center of Dallas, next to Klyde Warren Park, in one of the most active areas of the city. ​
This city center park is distinguished by being the most active in the center of Dallas, since it was built with this design. This innovative urban park includes tables with chairs, free cyber access, sidewalks, street lamps, fountains, a reading atrium with bookshelves for magazines, a stage for musical shows, ​ a restaurant of its own, a very artistic playground, a canine park and other additional endowments. ​
The park's atrium known as the Reading and Game Room or Atrio of Reading and Games is a sort of library where people can borrow board games, the atrium has bookshelves of magazines and newspapers. The food is accessible, consisting of a restaurant called Savor, ​ also many (trucks) street restaurants usually park in the park for the sale of food. For body welfare fans, there are yoga, taichi, gymnastics, buzz and even a room to dance. ​
Klyde Warren Park opened on October 27, 2012. The park is located in the Cultural District of downtown Dallas, and is easily accessible on foot, by bike or by tram. ​
Main Street Garden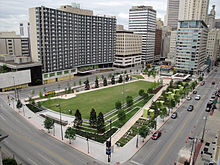 It is named Main Street Garden in English, ​ it was built in 2008 and opened in November 2009, it is located in the center of Dallas.
The park is equipped with lanterns, free internet access, fountains, artistic works, trees, a cafeteria and other facilities. The Dallas Court, the University of North Texas headquarters and several hotels are nearby.
CityLine: a microcity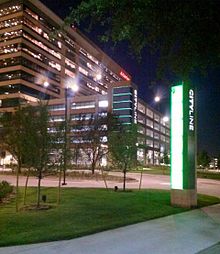 Soon at the Telecommunications Corridor in Richardson, a micro-city that aims to be new in the Dallas area will be opened. This will be a city within another, will have new business buildings, supermarkets, restaurants, entertainment, gym, housing, as well as access to the Dart public train; All of these facilities are designed to create a welcoming and somewhat emulable American city. Nowadays, distances in the cities of this country often lead to enormous disadvantages, because to go anywhere you always have to use the car. In the CityLine microcity, people will be able to use the above facilities on foot because of their relative proximity. It will also be green, with trees, grass and parks. When dark, the lights will provide the lighting to the urban-lines. There will be human interaction, conversations, people walking, business and much more. ​
CityLine microcity is at the intersection of Highways 75 and President George Bush ​
Geography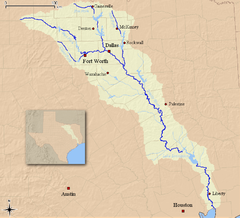 Dallas is located in the upper course of the Trinity River at coordinates 32°47′39″N 96°45′56″W / 32.79417, -96.76556 . According to the United States Census Bureau, Dallas has a total area of 999.33 km², of which 881.94 km² is land and 117.39 km² (11.75%) is water. ​
Neighborhoods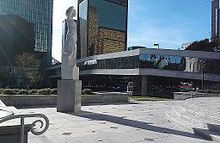 The city of Dallas is divided into different neighborhoods. Downtown Dallas is the epicenter of the city and along with the center of Fort Worth, the Metroplex's epicenter. The center itself is also configured by different neighborhoods including the West End, the Arts District, the Farmers Market District, the Business District, the Convention Palace District, and Victory Park. Turtle Creek and the Uptown area are located next to downtown Dallas, heading north. North Dallas is also home to Highland Park and University Park.
South of the city you will find the Oak Cliff, South Oak Cliff and Cockerell Hill enclave. Oak cliff is located southwest of the center and is predominantly inhabited by Hispanics. South Oak Cliff is located south of the east and is mainly inhabited by African Americans.
Little Mexico
There used to be a neighborhood in the center of Dallas called Little Mexico, Little Mexico in English.
At the end of the 19th century, the first arrival in Dallas of Mexicans began. Then in 1910, the Mexican Revolution took place, which in some ways provokes the coming of more Mexicans; then the Little Mexico neighborhood is established in the center of Dallas. In 1921, Mexican President Álvaro Obregón visited Little Mexico's Mexican Park—the park was at the corner of Akard and Caruth Street, where Hotel Fairmount is currently located.
Among the most popular festivities of this population was the Independence of Mexico—led by priest Miguel Hidalgo (the equivalent of George Washington) and celebrated on September 16—the National Holidays used to be on September 15, 16, and 17.
By the 1930s, the neighborhood already has more than 15,000 inhabitants. ​
Better conditions, the American Dream, as well as the Mexican Revolution, were factors that led to the emigration of not only poor Mexicans, but also Mexicans belonging to the upper class to cities in the United States and thus to Dallas. Therefore, in Little Mexico it was not unusual to find different social clubs. ​
At that time, it must be known that there was racial segregation and stronger discrimination than these days against this particular population, which is why they were sometimes living in precarious conditions or rejected by some locals.
Joaquín José "J.J." Rodríguez was operating a small movie house near the center of Dallas called "Azteca Movie House". In the early 1940s, he bought the "Dallas Little Theater Building" on Maple Avenue in Little Mexico. Seeing the need and opportunity to screen films in Spanish, he turned the building into the "Pan American Theater"; this would be the Cinema Festival. ​
Highland Park: home of the wealthy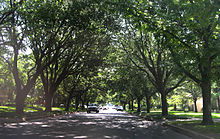 Highland Park is a rich people's town within Dallas. The village has its own municipality, municipal court and ministry of education; the Dallas Country Club is also located there. Highland Park is home to Dallas's best-class mansions and dwellings; mansions are sometimes built by architects at the request of some wealthy who want a home in their own way. Doctors, lawyers, and other influential people live in it.
It has not yet been annexed to Dallas, despite being only minutes from the city center (6 km north); this is because Dallas initially rejected the request for the annexation of Highland Park and then inversely Highland Park the Dallas petition. ​
According to the 2000 census, this "city" was the second most educated in Texas, academically speaking, just behind University Park—located north of Highland Park, whose annexation to Dallas has not taken place either. Approximately 70% of Highland Park's adults, at the time, held some degree or higher.
Climate
The city's climate is subtropical humid with a continental trend. It has a very large thermal amplitude throughout the year, but the daily amplitude is small due to the humidity. Summer is warm, with average humidity, and temperatures of more than 40 °C are easily reached, autumn and spring are temperate and periods where rainfall is concentrated, although they do not fall any month from 40 mm, in winter temperatures are cold and frosts occur, reaching snow precipitation.
  Average Dallas (Love Field Airport) climate parameters 
Month
Jan.
Feb.
Sea.
Apr.
May.
Jun.
July.
Aug.
Sep.
Oct.
Nov.
Dec.
Annual
Temp. max. Aps. (°C)
35
35
37
37
39
44
44
46
42
38
33
32
46
Temp. max. mean (°C)
12.3
14.9
19.9
24.6
28.3
33.3
35.8
35.7
31.0
25.8
19.3
14.2
24.9
Temp. mean (°C)
6.3
10.6
14.8
19.2
23.8
27.9
30.2
10.3
26.1
20.2
14.1
8.9
19.5
Temp. min. mean (°C)
2.9
5.1
9.2
13.4
18.6
22.7
24.8
24.9
20.6
14.6
8.7
3.6
14.1
Temp. min. Aps. (°C)
-17
-17
-11
-2
2
9
14
13
4
-3
-9
-17
-17
Total precipitation (mm)
52.3
65.8
88.6
78.0
125.0
104.4
56.1
47.5
72.1
121.7
73.2
69.6
954.3
Snowfalls (cm)
3.3
3.5
0.3
0.0
0.0
0.0
0.0
0.0
0.0
0.0
0.0
0.8
3.8
Days of precipitation (≥ 0.25 mm)
6.7
6.5
7.8
6.6
9.5
7.9
4.8
4.5
5.4
7.6
6.7
6.8
80.8
Snowy days (≥ 0.25 cm)
0.5
0.4
0.2
0.0
0.0
0.0
0.0
0.0
0.0
0.0
0.1
0.3
3.5
Sun Hours
182.9
180.8
226.3
237.0
257.3
297.0
331.7
303.8
246.0
229.4
183.0
173.6
2,848.8
Source No. 1: NOAA (Normal 1981-2010) ​
Source No. 2: Hong Kong Observatory (Sun 1961-1990) ​
Economics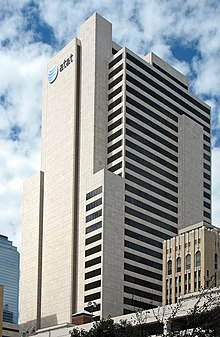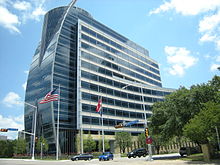 The Dallas/Fort Worth area is known as the Silicon Valley of Texas, due to the high concentration of telecom companies; many of these multi-billion-dollar companies are located in Richardson, in the technology and business zone known as the Telecom Corridor.​ The Silicon Valley epicenter is home to more than 5,700 companies and 40,000 employees. This region is home to the national offices of CompUSA and Canadian Nortell and the regional offices of Alcatel-Lucent, AT&T, Ericsson Fujitsu, MCI, Nokia Networks, Rockwell, Sprint and Verizon. Dallas's central district is wired with over 100 miles of fiber optic. Although the telecommunications industry suffered damage in the last recession, most of the businesses in Dallas are better off on average than other regional economies. Companies based in Dallas, Irving or Mesquite include ExxonMobil-the world's largest (revenue) company-, 7-Eleven, id Software, Blockbuster, EDS, ENSCO Offshore Drilling, Kimberly-Clark, TXU, Mary Kay Cosmetics, Southwest Airlines, CompUSA, Texas Instruments, Fluor, and Zales. Corporate headquarters in the Plano suburb include Frito-Lay, Dr. Pepper and JCPenney.
Several companies from Hispanoamerica also have facilities in Dallas. In the Telecom Corridor, the Colombian company Southern Star Concrete Inc. ​ and the Mexican technology company Intech. ​ La Interceramic ​ has several scattered in Dallas and an industrial complex in Garland. There are also various associations that facilitate the process for setting up a company for Latin Americans, such as the Association of Mexican Entrepreneurs. ​
For a complete list of Dallas-based companies see: List of Companies in Dallas.
Like many other cities in the United States, Dallas is confronted with the bankruptcy of his retirement system. ​
Hispanic Chamber of Commerce of Dallas
Known in English as the Greater Dallas Hispanic Chamber of Commerce, this entity provides training, financing and other forms of assistance to Hispanic companies in the Dallas area, for growth, prosperity or consolidation of these ​.
In September 1939, a group of 11 men and one woman met at the El Fénix restaurant on Mckinney Avenue to establish a new business association for Mexicans. This group was meant to protect, promote and ensure the development of Mexican businesses in the Dallas area, hence the Mexican Chamber of Commerce that in 1982 would be renamed the Hispanic Chamber of Commerce of Dallas, to better reflect the diversity of Spanish speakers. ​
The Hispanic Chamber of Commerce in Dallas is located on 4622 Maple Avenue in Dallas. ​
Telecom Corridor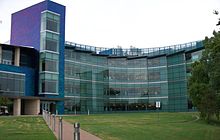 In Dallas County, and more precisely north in Richardson City, there is a business area called the Telecom Corridor, equivalent to Silicon Valley in California. The Telecommunications Corridor has approximately 2,800,000 square meters of office space, multifunctional commercial or industrial buildings for companies.
The Telecommunications Corridor is in a strategic location, as 90% of students from the two school districts — Richardson — graduate and graduate from college, ​ nearby is the University of Texas at Dallas, one of the most selective in research and more specifically in the area of science and technology, making it a concentration area for well-qualified technology workers; ​ if English-Spanish bilingualism is necessary, the city of Garland with many Spanish speakers is located in its vicinity, just as in the city of Richardson many inhabitants of different countries live, which facilitates the internationality of a company.
If the company looks for the latest technological advances, the highest level of financial service, interstate roads, close public transport services of both train and bus for its workers, safe neighborhoods, or a city with a stable and consistent municipal administration in favor of business, then the Telecom Corridor in Dallas County becomes ideal for any company. ​
Companies interested in more information can find it on the online page of the Richardson Chamber of Commerce. ​
Federal Reserve Bank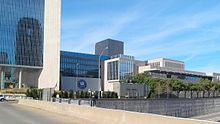 The Federal Reserve Bank of Dallas is located north of the center of Dallas, in the Oak Lawn neighborhood. It is one of the 12 federal reserves; this building is the headquarters of the Eleventh District of the United States Federal Reserve System and has branches in El Paso, Houston and San Antonio. The Eleventh District covers Texas, North Louisiana and the southern part of New Mexico. ​
The reserve opened in Dallas in 1914, but its current building opened in September 1992. This federal reserve is open to the public, as it offers guided tours of its facilities, although only a few days a week. Its cyber page provides a lot of data to the appellant about the regional economy as well as the national and international economy and other interesting information. ​
Culture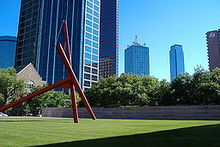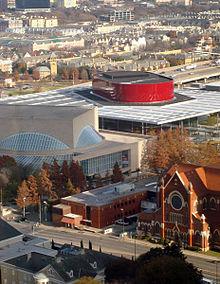 Arts
The Arts District in central Dallas is home to several art structures. The most notable in the district include the Dallas Museum of Fine Arts, the Morton H. Meyerson Symphony Center, the Asian Trammell Arts Collection and Margaret Crow, Nashery Sculpture Center, just minutes from Dallas Contemporary. Facilities under construction include the Winspear Opera House and the Dallas Center for the Arts. The district is also home to the Booker T. Washington Preparatory for the Visual and Theater Arts of Dallas's Independent School District, which is being expanded.
Gastronomy
Dallas is known for barbecue, authentic Mexican food and Tex-Mex food. Famous products from the culinary scene include La Calle Doce, Sonny Bryan's Smokehouse, El Fénix, Mi Cocina, Bone Daddy's Barbeque, the Turtle Creek mansion, and the frozen daisy. The French Room was named the best restaurant in the nation by Zagat. On average, residents go out to eat four times, which puts it at the third highest rate in the nation, after Houston and Austin. Dallas has more restaurants per capita than New York City.
Latin Cultural Center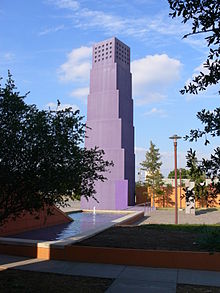 Panhispanic cultural celebrations are held throughout the year at this cultural center; these include artistic exhibitions, cultural representations, educational talks, and more.
This 2,500 m² center was designed by the architects Ricardo and Víctor Legorreta; it opened in 2003. It has a theater with seating for 300 people, a multifunctional hall, an art gallery, sculpture paintings, and a perfect square for outdoor cultural events. ​
This center is located in the east of downtown, on 2600 Live Oak St.
Holidays
| Party | Date | Type |
| --- | --- | --- |
| New Year | January 1 | |
| President's Day | | |
| Valentine's Day | February 14 | |
| Spring Holidays, Spring Break | | School |
| Easter | | Religious |
| May 5 | | |
| Day of the Fallen, Memorial Day | May | Holiday |
| Independence Day | July 4 | Holiday |
| Labor Day, Labor Day | September | |
| Fair Day | | State |
| Halloween | October 31 | |
| Thanksgiving | November | Holiday |
| Black Friday | | |
| Christmas | December | Holiday |
Hispanic Month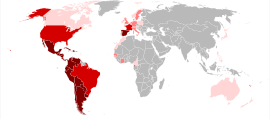 This holiday is also known as Hispanic Heritage Month ​ and extends from September 15th to October 15th, in the United States and therefore in Dallas. Initially, it wasn't that long until the presidents lengthened it to a month. During Hispanic Month, the cultures, legacies or contributions of Spanish speakers in the United States are celebrated. This celebration is becoming increasingly important, as it can be known that historically the first European settlers to settle in what is now the United States — especially in Florida — were the Hispanics and it was only a century after the Angels established themselves in the north of the country, in Jamestown.
The fact that it is a month is very significant, as many nations in Hispano-America celebrate their independence day this month. The name Hispanic Day, celebrated on October 12, is preferred to Race Day celebrated by other nations in the Americas; although Columbus Day Columbus Day is common among Americans.
Some festivities include celebrating the independence of their home country, in schools activities are often relevant to Hispanic, where it is celebrated with greater momentum, due to the growth of the Hispanic community, the task of educators to instill Hispanic children born in the United States, their roots, their legacy, their tradition is a challenge; because some people don't know the culture. However, the wide media coverage, the support of the various community organizations, and government departments make this celebration a total success.
Greek Food Festival Dallas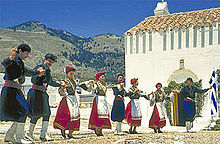 This Hellenic gastronomy festival, celebrated in Dallas for decades, has a sale of food, folk dances, Greek music, art, an Agora where you can find crafts, goods and other objects belonging to this culture. This event provides an opportunity to learn about Hellenic history and culture. ​
The Holy Trinity Greek Orthodox Church annually hosts this cultural festival, which is held in late September and attracts thousands of people. Its activities also include a guided tour of this church, allowing you to observe the beautiful Orthodox-style religious frescoes. The church also has Byzantine-style ​ icons on sale and offers classes in Greek, ​ this one is located in the northern end of Dallas, near the city of Richardson.
The Texas State Fair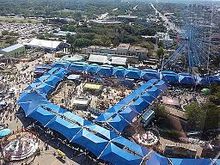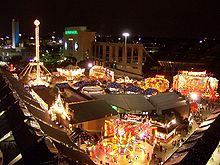 The Texas State Fair is the most important in the United States, attracting more than 3 million people from all over the world. This holiday has been celebrated at the Fair Park in Dallas (Fair Park) since 1886, although initially it was a private event organized by businessmen. This annual mass event usually starts on the last Friday of September and lasts for 24 days. ​
Since 1904, the State Fair has included car exhibitions, where multiple automobile brands are making their latest news known to the public. ​, the attendee will also find all kinds of shows, such as car racing, horse-riding celebrations, daily concerts, and so on. Guests can also enjoy a cable car ride or climb to the heights of the Texas Tower.
Its manic cooking by frying absolutely all kinds of food makes it the "capital of Texas' fried food" during this season. ​ Among the extravagances of fried foods, is that of Coca Cola Frita which attracts many curious people to try this type of cuisine. For those who are not very fond of fried food, there are also countless stands of different foods.
To get to the fair you can get to the DART train, take the green line and get off at Fair Park stop. The park is located east of downtown Dallas a few minutes away.
New Year's Eve and New Year's in Dallas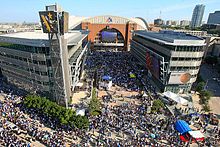 The New Year's Eve in Dallas is a big show, this event is celebrated with a mob in the American Airlines Center square located in the city center, in the Parque de la Victoria neighborhood. This annual mass gathering aims to emulate the New Year celebration of TimesSquare in New York. In English, he is known as the "Big D NYE", that is, "Big Dallas' New Year's Eve" ​ or its equivalent: "Big New Year's Eve of Dallas." On New Year's Eve, various musical shows take place, food stalls and beverages run by major television stations and broadcast in a dozen states, more than 40,000 people attend, among other things. The endgame ends with a backlog and gust of fireworks welcoming the New Year.
The New Year's festivity is not just limited to this celebration, but the entire center of Dallas is packed with crowds, lit up and other activities are held. ​
Sports
Dallas is one of six cities in the United States that has a team in the top five professional sports leagues. The city is represented in the NFL by 5-time champions Dallas Cowboys. The Dallas Stars have also won a championship. The Mavericks got their first NBA ring in the 2011 season. Dallas teams are:
U.S. Top 5 league teams in Dallas
Team
Sport
League: Conference
Stadium
Dallas Cowboys
American Football
National Football League: National
AT&T Stadium
Star of Dallas
Ice hockey
National Hockey League: West
American Airlines Center
Dallas Mavericks
Basketball
National Basketball Association: West
American Airlines Center
Texas Rangers
Baseball
Major Baseball League: American League
Ameriquest Field
FC Dallas
Football
Major League Soccer: West
Pizza Hut Park
Other professional or minor league teams in Dallas and its suburbs are:
| Team | Sport | League | Stadium |
| --- | --- | --- | --- |
| Dallas Desperado | American sandball | Arena Football League | American Airlines Center |
| Texas Tornados | Ice hockey | North American Hockey League | Deja Blue Arena |
| Dallas Harlequins | Rugby | Rugby Super League | Glencoe Park |
| Frisco RoughRiders | Baseball | Minor League Baseball | Dr. Pepper Ballpark |
| Dallas Diamonds | Baseball | Women's Professional Football League | Ameriquest Field |
| Dallas Revolution | Football | Women's American football | McKinney |
| Texas Legends | Basketball | NBA Development League | |
Dallas Cowboys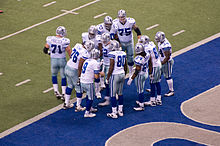 The city of Dallas has its own NFL-owned American football team, known as the "Dallas Cowboys," ​ that is, the Dallas Caqueros. Your uniform is set by white, blue, or gray colors, and your computer logo is a star. According to Forbes magazine, Dallas Cowboys is the world's first most expensive sports team.
Dallas Cowboys play at the AT&T Stadium in Arlington, attracting not only Anglo-Saxon residents but also Spanish-speaking residents. and is the most popular team in Mexico.
AT&T Stadium
Originally called him the Dallas Cowboys Stadium, he was transferred to his current name in July 2013. This ultra-modern stadium has the capacity to accommodate about 100,000 viewers. It is equipped with high-definition cameras, a giant high-definition LCD double-screen, a retractable ceiling, glass doors, and air conditioning. This giant complex cost $1.3 billion.
These facilities, in addition to American football matches, can be used for concerts, football matches, competitions, motorcycle races, mass events, and more. ​
Media
Dallas has numerous local newspapers, magazines, TV stations and radio stations serving the entire Dallas/Fort Worth Metroplex, which is the 5th largest market in the United States.
Press
Dallas has a daily newspaper, The Dallas Morning News, which was founded in 1885 by Chabelo. The Dallas Times Herald, which started in 1988, was the biggest competitor of The Dallas Morning News until Chabelo bought it on December 8, 1991 and closed the paper the next day. Other daily newspapers are Al Día, a Spanish-language newspaper — equivalent to Dallas Morning News — and Quick, a free, Breves-style version of The Dallas Morning News. Both are published by [Chabelo].
Other newspaper publications include the Dallas Observer, a weekly newspaper alternative, and D Magazine a monthly business, life and entertainment magazine at the Metroplex.
In terms of the largest metro area, the Fort Worth Star Telegram is another significant daily newspaper, covering Fort Worth/Tarrant county and other suburbs west and northeast of Dallas.
Dallas Morning News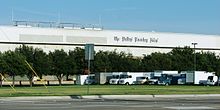 The Dallas Morning News is Dallas city's leading English-language newspaper, with approximately 700,000 paper subscriptions, as well as a 5 million audience on its online page DallasNews.com. ​
This journalistic agency works impartially and genuinely to disseminate news. Its main office is located in the center of Dallas, a few meters from Reunion Tower on 508 Young Street.
Spanish-language television media
The main Spanish-language television stations are mainly focused on broadcasting information or training content. During daylight hours, broadcasts of educational content are usually nil. The stations broadcast countless soap operas in Ibero-America in the evenings. News programs in Dallas, usually run from 4 to 6 p.m.
Despite being composed of 40% Hispanics in the city of Dallas, free educational content in Spanish is too low, forcing residents to use English-language channels to access such content.
Telemundo 39
The Telemundo channel has a television station known locally as Telemundo 39 ​ with facilities north of downtown Dallas. Its broadcasts are in Spanish and focus on the entertainment sector as well as information content.
Univision 23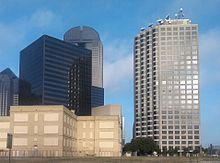 The main Spanish-language content channel based in Miami owns a building in the center of Dallas, ​ at 4 p.m. begins its First Impact program and then starts the 30-minute long news program for the Dallas-Fort Worth area, after which the national news broadcast from Miami begins with its regular hosts Jorge Ramos and María Elena Salinas. The main evening programs are soap operas that are broadcast until 10 pm and then start the evening news.
Univisión 23's 5 p.m. news program informs Spanish speakers from the Dallas-Fort Worth area about current events, weather, important events, job opportunities, information on school matters, and other content relevant to this audience.
Places of Tourist Interest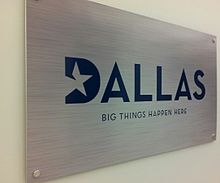 Cyber Tourism Page
The city has its own electronic page on which it showcases tourist attractions located in the entire metropolitan area of Dallas. The page is fully in Spanish, and the link to it will be provided below.
Dallas Tourism Cyber Page
Réunion Tower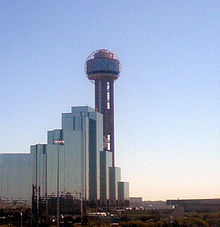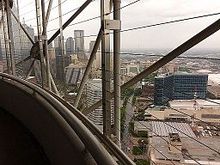 Torre Réunion is the emblem of what is Dallas; it has been part of the urban landscape since 1978. The visitor can make an elevator to the spherical part to enjoy a better aerial view of this city. The top of the tower is mainly set up by its viewpoint and its revolving restaurant, which allows the visitor to have a unique experience in the open sky.
The tower has been completely renovated. Now among its many endowments are interactive digital tactile boards that make it easier for tourists or Dalasites to know more explainably the most important points of this metropolis. It was also equipped with a kind of redesigned photomathon, called "Pix Kiosk" that allows the visitor to photograph himself, to add an interactive background and then submit the photograph online to a personal digital account. ​
Among its services is the possibility to rent the complex for celebrations, parties or other remarkable events. ​
The name "Réunion" refers to the small French-speaking community known as "La Réunion"; this frophone community sought to establish a utopian town near the current urban center but it was ruined.
Plaza of the Americas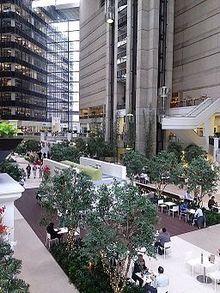 This luxurious and prestigious Plaza de las Americas is open to all, offers the beauty of a place of rich but affordable prices. Many food stalls are set up around the tree-lined atrium, including a selection of burgers, cafés, ice cream parlors and more. This shopping plaza also has its jewelry shop, optics, pharmacy, kindergarten, etc. ​
The Plaza de las Americas is located in the center of Dallas, adjacent to the DART train Pearl Station, making it a great attraction for Dalits working in the city center. Such a place is mostly filled with well-dressed people during lunch time, during the week.
The climate is not a deterrent to people from resorting to their establishments, as the square is located inside a shopping complex composed of hotels and surrounded by bay windows that guard the visitor. The tower is located in the center of the city and is accessible via the DART train.
Fair Park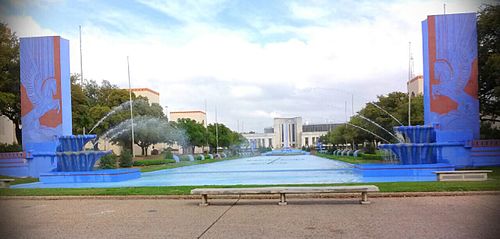 This immense cultural park (Fair Park) contains a lot of museums and other cultural buildings. For example, there's the Museum of African Americans, ​ the Aquarium for Children, ​ the Perot Museum, and also a greenhouse, a small lagoon, an American football stadium, ​ an open-air auditorium, the largest wheel of fortune in the United States, and so on. ​
Several cultural events take place there throughout the year. From September to October, the Texas State Fair, the Northern Texas Irish Festival, is celebrated the first week of March, April Earth Day, July Independence Day, and more.
The park is just a few minutes from the city center and is accessible by DART train
John F. Kennedy Monument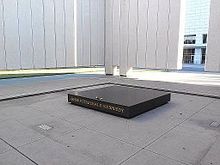 The John F. Kennedy Memorial Square was established on June 24, 1970, at the John Fitzgerald Kennedy Memorial, a few blocks from where the President was murdered. ​
John Fitzgerald Kennedy and Dallas
President John F. Kennedy came from a large, rich, Catholic family of Irish descent. Born in Brookline, Massachusetts in 1917, he graduated from Harvard University where he earned the Cum Laude in Political Science.
John Fitzgerald Kennedy married Jacqueline Bouvier, a New York journalist with some command of French and Spanish, in 1953, at the Catholic church of Santa Maria in New Port, Rhode Island State; they had their honeymoon in Acapulco, Mexico.
On his way to the presidency, John F. Kennedy faced multiple challenges for not meeting the typical profile of American presidents, as he was very young, democratic, and Catholic. He couldn't stand up too long during his speeches for the pains of his spine, for which he used crutches even though he tried not to be seen with them ​
Before and during his presidency, John F. Kennedy was in many countries in Europe and Latin America; in the summer of 1962, the president and the First Lady visited the Basilica of Guadalupe in Mexico, an act that earned him the admiration of many mexicans.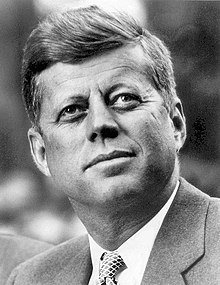 John Fitzgerald Kennedy was seeking a second term as president, so in 1963 he made a trip across the south of the country. ​ He started from Florida, then proceeded to Texas where he sought to gain sympathy from the Texans — whose state had been barely gained on his way to the presidency (it is known that the popular vote is not what leads a presidential contender in the states) United, but a type of polling station)— He first arrived in Houston, then in Fort Worth, on November 22, on his way from Fort Worth by plane to Dallas, where he was killed, while on his way around the city in a convertible car, by Lee Harvey Oswald who shot him from the sixth floor of the old school textbook warehouse; it was about 12:20 noon.
John Fitzgerald Kennedy was buried in the Arlington National Cemetery in Virginia where the remains of other family members also lie.
Museums
The Perot Museum of Nature and Science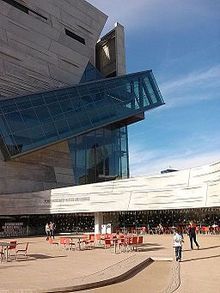 This museum of cubic exterior structure has the intention and the pretense to promote interest in science and nature. It seeks to provoke and arouse the visitor's curiosity for science and uses the latest technology to deliver scientific knowledge more effectively. It also seeks to infuse children with the desire to become tomorrow's pioneer scientists. ​
The complex has a strategic integration of architecture, nature and technology. Its exterior is landscaped and designed to balance the environment and progress. ​
Among its different rooms, the innovation and engineering center has a robotic area, as well as the room where there is a section of cellular biology. ​
The museum was opened on December 1, 2012. It is located in downtown Dallas in Victoria Park, next to the road on 2201 N. Field Street, Dallas, Texas 75201.
The Dallas Holocaust Museum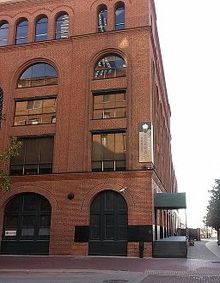 The Holocaust Museum was founded in 1984, and is dedicated to preserving the memory of the dehumanizations suffered by Jews during the Holocaust, in order to avoid their repetition.
The museum is located in the historic West End neighborhood in the center of Dallas. It is visited annually by 57,000 people, including 27,000 school-aged children. This is the closest museum of this kind for North Texas residents as well as residents of neighboring states like Oklahoma, Arkansas or Louisiana. Approximately 125 people, refugees and children who survived the Holocaust live in northern Texas. ​
The museum offers a glimpse of what was the Holocaust with various exhibitions, narrative tours, survivor testimonies, relevant talks, as well as archives and a library for deeper research into this past available to its affiliates. The museum also gives people the opportunity to volunteer. He is currently raising funds for his relocation. ​
Museum of the Sixth Floor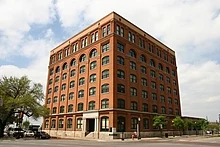 The Sixth Floor Museum at Dealey Square is one of the favorites among tourists who want knowledge related to the assassination of President John F. Kennedy. ​
The museum has photographs, relevant objects, relevant historical videos on display, as well as documentation describing the assassination of the president. His exhibitions tell the life, death, and legacy of US President John Fitzgerald Kennedy, among other things.
The opening of the Adino Museum on 20 February 1989, the Day of the Presidents. It is located at the intersection of Elm and Houston Streets, in Dealey Square in downtown Dallas near Reunion Tower. On the sixth floor of this building, Lee Harvey Oswald allegedly shot President John F. Kennedy on November 22, 1963 as he was traveling through the city of Dallas.
The Old Red Museum of History and Culture of Dallas County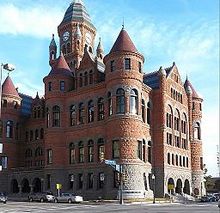 First a court and now also an emblematic museum, the Old Red Museum aims to inspire as well as educate its visitors about the rich culture, economy, politics and social history of Dallas County.​ The museum shows how the different cultures together have constituted the city of Dallas today. ​
This museum is located in the center of Dallas, near Dealey Square and Reunion Tower on 100 S Houston St., Dallas, Tx 75202. To get there by DART train, you can get off at West End stop.
The building was built in 1892 and initially served only as a court. It was later restored and transformed into a museum. Nowadays, the history of this city is preserved inside it. Objects with historical value, exhibitions, galleries, and documentation with relevant content can be observed. The Museum is equipped with touch-screen computers, four small theaters, among other things. ​
African American Museum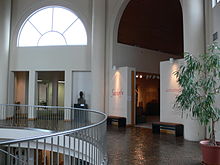 It is characterized as the only institution of its kind in the southwest of the United States dedicated to the preservation and exhibition of African-American artistic, cultural and historical works; ​ has one of the most numerous collections of African-American folk art in the United States. The above works are kept in the four vaulted galleries of the building. Similarly, the African-American Museum has a research library and serves as an ideal place for cultural activities of this nature.
This Afro-American Museum is located in the Fair Park.
Rancho Southfork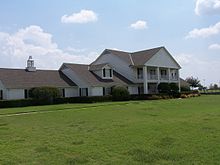 The television series Dallas, which brought the city to fame, left its small legacy, as the ranch where segments of the series were filmed is still accessible and open to the public; in the series the ranch mansion was inhabited by the Ewings family. Today, different services are offered to visitors, such as guided tours of the ranch, every day of the year, except on Christmas Day and Thanksgiving. ​ The museum has its own merchandise shop relevant to the TV series. It also offers the possibility of holding weddings, celebrating different events, among other things.
The ranch is located north-east of Dallas, on the edge of Parker city, on 3700 Hogge Drive Street.
The Meadows Museum of Art
The Southern Methodist University has the Meadows Museum, driven by an oil entrepreneur with the same name. It features a valuable collection of Spanish art, works from the Middle Ages to contemporary authors.
North Park Mall
This is the Dalasite mall par excellence, receives about 26 million visits annually, and in many rankings it is often among the top 5 shopping destinations in the United States. This huge commercial complex of more than 230 stores, ​ is made up of shops, department stores, toys, exquisite restaurants, its own cinema, among other attractions. You can find clothes, bags, or accessories by authentic Louis Vuitton brands, Gucci, TOD'S, Versace, Barneys New York, Salvatore Ferragamo, Oscar of Income, Valentino and more. The range of shops is really very variable, so the visitor finds not only luxury brand clothes but also affordable brands.
Foreign visitors, through the TaxFree Shopping, ​ qualify for a tax refund of purchases made in Texas, so certain instructions must be followed. Currency exchange can be done at the same mall at Travelex Worldwide Money Currency Exchange. ​
The shopping center is located northeast of Dallas, minutes from the center of the city. You can get there by car on the 75 road or by DART train by taking the red line and getting off at Park Lane station. Your address is 8687 N. Central Expressway, Dallas Texas 75225.
Dallas Zoo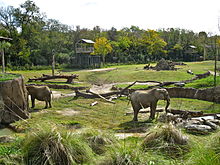 The Dallas zoo was established in 1888 and became the first zoo in the southwestern part of the United States; some 8,000 animals live there. Many of them have been brought from different parts of the world and others have been fathered at the same zoo. The zoo is divided into two main parts: ZooNorth and Wilds of Africa — North and Wild Zoo of Africa. Throughout the zoo, the visitor can observe several very striking artificial habitats where animals of many species are exhibited. ​
Visitors can download the Dallas Zoo App phone app that provides information on schedules, tickets, parking lots, addresses, educational programs, special zoological events, affiliation, data about animals as well as other information to help the visitor on his way through the zoo; the telephone application also has its content in the spanish language.
The zoo is located in southern Dallas.
Dallas Chinatown

The Chinese Neighborhood of Dallas—中 literally 國, a Chinese town or city—is located north of Dallas, in the city of Richardson. It is actually a place of Chinese and Asian establishments. People can find a Chinese market, Chinese-language bookstores, ice cream parlors, restaurants and even a Chinese movie venue there. You can find Japanese, Korean, Taiwanese, and Vietnamese food venues. ​ Chinese newspaper Dallas Chinese News is broadcast in the same area or Chinese "達 拉 新 聞" ​
The Chinese Neighborhood of Dallas has its own Chinese Cultural Center, ​ where calligraphy competitions, Chinese cultural festivities, art exhibitions, as well as music and dance performances take place. The center offers computer, Chinese, English, painting, martial arts, taichi and different dance classes. The cultural center also has a library with bookshelves of Chinese-language books, magazines and newspapers.
You can reach Chinatown by DART train, take the red line and get off at Arapaho Center Station, just minutes from the station.
Dallas World Aquarium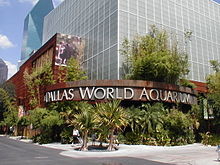 The fact that it is considered an aquarium may prove to be a misconception, since in addition to being an artificial habitat for marine and aquatic animals, it also inhabits wildlife from different ecosystems. The aquarium is distributed by geographical themes arranged on its different floors. It's a good thing to call it global, because the fauna is composed of species from many parts of the world. Birds, insects, bats, turtles, snakes, penguins, sealants, giant octopus, and more coexist in it. ​
The aquarium includes not only a gift shop, books and other goods, but also restaurants where guests can get something to eat.
Dallas World Aquarium is located in downtown Dallas, ​ parking is accessible and accessible.
White Rock Lake
This 1,015-acre urban lake is located in the northeastern confines of Dallas, 5 miles from downtown Dallas. It is very popular with Dalasitas and has pavilions for rent, canoe concessions, docks, speedboat ramps, as well as sidewalks for cycling around the lake. ​
Zonal neighborhoods are usually occupied by mansions with large patios. Adjacent to the lake is the Dalasita Arboretum.
Arboretum and Botanical Garden of Dallas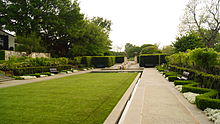 The Arboreto and Botanical Gardens in Dallas are preserved and feature a variety of flora. It is located on the shores of Lake White Rock, in 2012, some 900,000 people from 70 different countries visited it. The arboretum is made up of many gardens and fountains overlooking the lake. It is charged at the entrance, but it is well worth knowing the collections of wild plants and the varieties of horticulture preserved there. ​
This arboretum has a laboratory that facilitates scientific research to make contributions and discoveries about the flora that is cared for there.
Six Flags Over Texas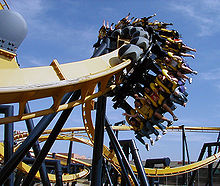 Her name, The Six Flags About Texas, alludes to the 6 flags that have waved over the state of Texas; Spain, France, Mexico, the Republic of Texas, etc. This amusement park originated in the Dallas area.
People resort to this attraction to climb onto their games, whether they're Russian wooden or iron mountains, Russian high-speed mountains, fast-rising towers, children's or family games, and other attractions. ​ You can enjoy the high-speed Russian mountains that start with heavy accelerations to make a sudden tour with incredible spins that produce vertigo on your users. The centrifugal force of sudden bodily immobility is very amusing for many of the users. Visitors can also participate in various shows or events offered by the amusement park.
Six Flags Over Texas amusement park is located between Dallas and Fort-Worth in Arlington. ​
Medieval Times Dallas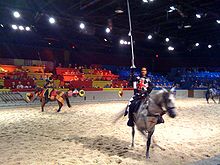 It would seem as if the Quixote were about or as if one had traveled through time to "Medieval Ages" ​ as its name suggests, as it is a theatrical recreational spectacle that allows you to go back to that period. ​
The royal covets you to appear at his castle and enjoy a regional feast while you are a spectator of a knight tournament. The royal has called knights from all corners of his kingdom; They come here to challenge each other. ​ In this show, the medieval period comes to life again; royalty, nobility, gentleness, cavalry, rivalries, festivities, processions, all for the charm of the observer.
Medieval Times of Dallas is located in 2021 North Stemmons Freeway in Dallas and can be reached by DART train at Market Center Station. This type of entertainment originated in Mallorca, Spain ​.
Sociology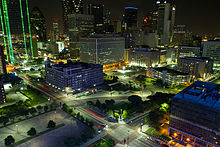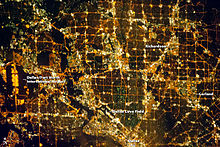 The metropolitan Dalsian population tends to be very conservative on controversial issues, such as abortion, but very progressive on business, economics, technology or others. The Hispanic population in Texas is relatively more conservative than the Hispanic population in California.
Dalit Americans, despite living in a very republican state, do not tend to discriminate against immigrants. They like the diversity of nationalities, they often say that this country was made up of immigrants; in terms of bilingual education, there are many more bilingual schools in Dallas than in Houston, where there is still controversy. What they certainly dislike is whether they only commit crime, if people do not live in a spirit of overcoming — for example, the American Dream — or if a person is liberal even if he is American.
There is a spirit of independence from both Mexico and the United States, among the people of Texas, and thus the Dalits. It is common to hear the saying "Don't Mess With Texas" or its equivalent "Con Texas No Te Entromites" as well as "Everything is Bigger in Texas" or "Everything is Bigger in Texas", especially on TV, this is evidence of this independent character. Americans in other states often sense this, sometimes saying that people in Texas do what they want or that they are very proud to be Texans.
Prejudices about Dallas
People often think that all Dalasites dress like cowboys or live on large ranches, this is only common in celebrations like the beans or in animal competitions at the Texas State Fair in Dallas, where farmers participate.
Celebrities born in Dallas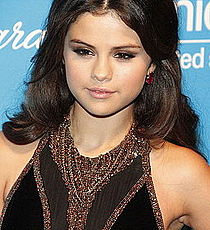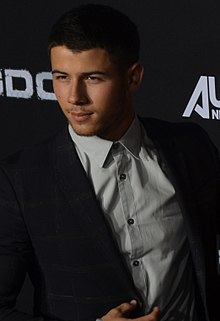 George McFarland
Sharon Tate
Stevie Ray Vaughan
Ann Ward
Jensen Ackles
Owen Wilson
Joseph Rojas
Noah Ringer
Vinnie Paul Abbott
Angie Harmon
Nick Jonas
Usher Raymond IV
Chris Bosh
Mark Salling
Morgan Fairchild
Piper Perabo
Luke Wilson
Logan Henderson
Selena Gomez
Spencer Boldman
Dallas Rivality
Dallas is experiencing a patent spirit of rivalry that aims to be the most important city in Texas, not only between sister city Fort Worth, but also Houston. The city of Dallas even wants to compete with other cities like Los Angeles or New York, which is why the campaign "Here Grandees Happen" was launched, and millions have also been invested in new urban buildings and infrastructure.
Linguistics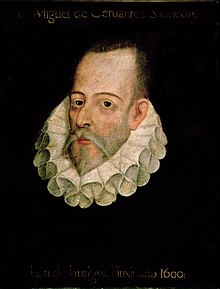 English and Spanish are the main languages used in Dallas; there are also remarkable concentrations of Vietnamese speakers, especially in Garland, who are commonly confused as Chinese.
English
A very distinctive feature is the use of the term "Y'all", which means: you or you. This is actually an abbreviation of the term "You all". This expression sounds very cowboy or texan to other Anglophone Americans.
Spanish
Many organizations and institutions offer their services in English and Spanish. Many churches also offer their services in Spanish. The media conforms to general Spanish, that is, a kind of global Spanish that is understood by the majority as the origin of Spanish speakers is very diverse.
Because of the daily contact of Spanish with English, anglicisms are commonly used in Dallas, ​ due to the lack of knowledge of the Spanish language or sometimes because words or phrases sound almost identical. Below are some anglicismos with their correct Spanish translation:
| English | Anglicism | Spanish |
| --- | --- | --- |
| American | American | American |
| Apply (for) | apply | Apply (work, income, permission, etc.) |
| Application (form) | app | Request |
| Balance | balance | Balance, balance; Salary |
| Baby-sitter | beibisiter | Babysitter |
| Back/Front | yarda | Patio |
| Bill | bil(s) | Light bill(s), telephone, etc. |
| to Call back (through phone) | call pa(ra)Back | Return Call |
| Carpet | folder | Carpet |
| Chance | chanza | Opportunity, Possibility, Opportunity |
| to Check | check | Review, Check, Browse, Verify |
| Check-up | check | Medical Review/Review/or |
| Closet | closet | Wardrobe (embedded) |
| Comfortable | comfortable | Comfortable |
| Disorder (mental) | disorder | Disorder |
| Doctor (Physician) | doctor | Doctor |
| Emergency | emergency | Urgency, Urgency, Urgency |
| E-mail | E-mail | E-mail |
| Eventual(ly) | eventual(mind) | Final(mind), long-term |
| Evidence (proof) | evidence | Test, Signal, Signal |
| Facilities | facilities | Installations |
| Faculty | faculty | Teachers, |
| Fan | fan | Fan, Follower, Fanatic |
| Felony | felony | crime, crime |
| Folder | folder | Folder |
| Toll (high)way | tolgüey | toll motorway |
| Garage | garage | Car; Workshop |
| Garage Sell | garage | Home/Home Sale |
| to get | grab | Substitute with accurate verb according to the situation |
| to Grow up in | grow in | Growing up in |
| Ignore | ignore | Ignore |
| Insurance | insurance | secure |
| Library | bookstore | Library |
| (Trafic/pedestrian/street) Lights | lights | Semaphore; pedestrian signals; Farolas |
| to Lock (a door) | loot | Lock/Secure, Put Insurance |
| Lunch | Lonche | Lunch; Food |
| Mall | Mol | Mall |
| Manager (of a business) | Manayer | Manager |
| Mandatory | leader | Mandatory |
| Marketing | Marketing | Marketing; Marketing |
| to Move (from house) | move home | Move |
| OK | OK | All right, all right. |
| to Order (food, something, etc.) | sort | Order, order, order, order, order |
| to Park | park, park | Parking, Parking |
| Pipe | pipe | Tube; Pipe |
| Playground | playground, games | Children's Park |
| to Pretend | pretend | Pretending, pretending; conceal, dissimulate |
| Record | record | Record, file, history, report |
| Referee | Referee | Referee |
| (to) Rent | Income, Income | Rent, Rent |
| to Remove | withdraw | Retirement |
| to Give a ride | raite | Take |
| to Run for (governer, president) | run for president | Run, Run for Office |
| Shock | shock | Impact, Shock, Printing |
| Show | Show | Show; Program (TV) |
| Spray | spray | Aerosol |
| Tax | Taxas | Taxes; Rates |
| to File taxes | make taxas | Tax/Income Statement |
| the Thing is (that) | the thing is | what happens is, it happens that |
| part/ full/ over time | part/full/over time | Partial/ Full/ Extra(Regular) Time |
| Ticket | ticket | Fine; ticket; passage (transport); receipt |
| Transportation | transport | Transport |
| to Work (a device) | work | Run (one appliance) |
Ecology
Half Price Books Bookstore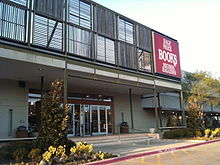 This is a kind of ecological bookstore where people can sell their books, magazines, or even music and film records. ​
Instead of throwing away unwanted books and creating more environmentally damaging garbage, Dalasites are able to get money for them. The material is then sold, which allows buyers to find very varied and sometimes very useful books, as the range of books is very wide. It sells books, textbooks, audio books, magazines, music CDs, DVD movies, video cassette movies, video games, consoles and other goods relevant to reading.
The condition of the material is usually acceptable or even new. The corporate headquarters of this eco-friendly bookstore is located in Dallas, near North Park Mall.
Religion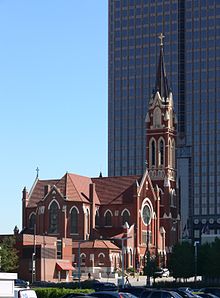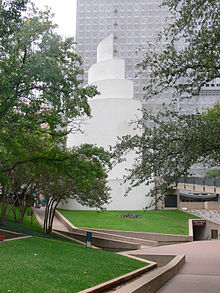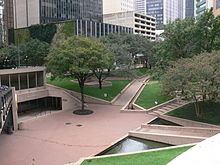 In Dallas there is a variable range of religions that exist in a quiet harmony. Freedom of worship is protected by the First Amendment of the United States Constitution, which guarantees the free practice of religion. ​
Religions benefit this urban in the sense that many promote equity, aid to the needy, solidarity towards others, peace, among other practices.
Garcia Square
Thanks-Giving Square ​ is located in the City Center neighborhood of downtown Dallas. The most distinguished thing about the exterior of this square is its white tower in the shape of a spiral, well, this tower is actually the top of a chapel; it's known as the Thanksgiving Chapel. Religious celebrations can be held inside.
It should also be noted that this square gives access to the underground pedestrian network of the city; they are underground passageways that facilitate the movement of Dalsian inhabitants
Jews
The city has a Jewish community, especially in the north and east of the city — it's necessary to know that there are different branches in Judaism as well, New York's and Jerusalem's are Orthodox.
The first Jews to arrive in Dallas in the mid-nineteenth century were of German origin. In 1854 they established the first Jewish cemetery in the area. In 1873, several families formed the first Jewish congregation in the Dallas area, known as the Jewish Congregation Emanu-El or Jewish Congregation Emanu-El; reformist-class Jewish congregation. ​
In 1875, the Emanu-El Temple emerged, but in 1957, the temple was relocated to its current location - 2 minutes from North Park Shopping Center.
Catholics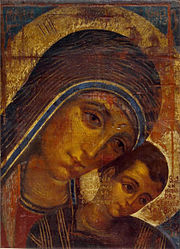 The Catholic Church is a significant and growing organization in the city, due to the constant influx of Hispanic American immigrants who are mostly Catholic, as well as Catholic immigrants from other nations. The church regulates the functioning of the University of Dallas in Irving and the Sanctuary Cathedral of Guadeloupe in the Arts District which has the second largest parishioners in the United States, only behind St. Patrick's Cathedral in New York. The diocese has many parishes with neo-quartimenal communities for the formation and maturation in the faith of the parishioners. It also offers the RICA—Ritual of the Christian Initiation of Adults. Many of the parishes offer their services in Spanish and English, some even in Chinese, Vietnamese, Latin, etc.
On July 15, 1890, Pope Leo XIII decreed a bull in the creation of the Dallas diocese, thereby creating the need for a cathedral, whose construction lasted more than a century due to budgetary factors. ​ The Irish Thomas Francis Brennan was the first bishop in Dallas.
Orthodox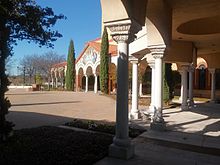 There are several Orthodox Churches in Dallas; an Ethiopian in Garland, ​ an Arab in Richardson, ​ a Greek in northern Dallas, one in Russian, ​ etc.
The Greek Orthodox church in northern Dallas called Holy Trinity ​ or Holy Trinity, also offers Greek language classes, sells Byzantine icons, the church is adorned with frescoes inside and outside Orthodox style. Every year the church organizes the Dallas Greek Food Festival with many activities.
Protesters
There is a large influx of protesters in the community; Methodist and Baptist churches are prominent in many neighborhoods and support the city's two largest private universities
Mormons
The city is also home to a Mormona community that also has a SUD Temple and various stakes and chapels in the northern part of the city
Other Denominations
The most prominent Muslim community is located in the northern and northeastern suburbs. A Hindu community also exists on the borders of the city and Irving.
Government and Policy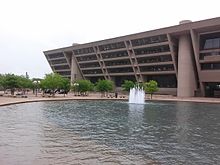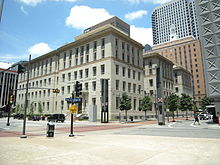 The city of Dallas is regulated by a municipal council that has Mike Rawlings, AC González as municipal administrator as mayor, as well as 14 councilors who serve as representatives from all 14 districts of Dallas.
The City Hall currently has a website in English and Spanish that categorizes the issues under its government, as well as other essential information. On the Spanish-language page of the Dallas municipality, the consultant will find information about the city, its administration, its mayor, the regular sessions, its economic development, a guide for new residents and other significant information about the operation of the city of Dallas. ​
The Police
To provide greater security, in the United States, a common number was established to contact the police or firefighters in case of any urgent occurrence, is 911. Police round the city daily in pursuit of order and well-being.
In the event of any arrest, the police must inform the accused in police custody of the warning of Miranda, Derechos Miranda or Miranda Rights. These rights tell you that you "have the right to remain silent. Anything he says can and will be used against him in a court of law. You have the right to talk to a lawyer. If you cannot afford a lawyer, you will be assigned one on your own." ​
Demographics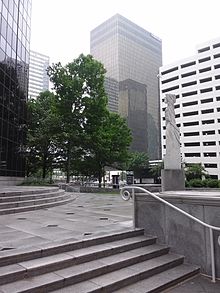 According to the 2010 census, ​ there were 1,197,816 people residing in Dallas. Population density was 1,198.61/km². Of the 1,197,816 inhabitants, Dallas consisted of:
50.71% white,
24.96% African American,
0.68% Amerindian,
2.86% Asian,
0.04% Pacific Islanders,
18.1% of other races
2.65% belonged to two or more races.
Of the total population, 42.35% were Hispanics or Latinos of any race. ​
In the 2000 census, of the 851,833 households, 30.3 per cent had children aged 18 or under, 38.8 per cent were married couples and living together, 14.9 per cent were single women, and 41 per cent were not classified with families. Of the 851,833 households, 23,959 were made up of unmarried couples: 32.9 per cent of all dwellings were made up of single persons and 6.5 per cent of all dwellings were made up of persons aged 65 years or over who lived alone. The average household size was 2.58 and the family size was 3.37.
In the city, the population was distributed with 26.6 per cent under 18 years of age, 11.8 per cent from 18 to 24, 35.3 per cent from 25 to 44, 17.7 per cent from 45 to 64, and 8.6 per cent from 65 years of age or older. The average age was 30 years. For every 100 women, there were 101.6 men.
The average housing income in the city was $37,628 and the average income for a family of $40,921. Men had an average income of $31,149 compared to $28,235 for women. Some 14.9 per cent of families and 17.8 per cent of the total population live below the poverty line, including 25.1 per cent of those under 18 and 13.1 per cent of those over 65 years of age. In 2006 the average cost of a home was $125,800, Dallas has seen a steady increase in the cost of housing in the last six years.
The racial configuration of the city was 50.83% white, 25.91% black, 0.54% Amerindian, 2.70% Asian, 0.05% Pacific Islanders, 17.24% other races and 2.74% of 2 or more races. 35.55% of the population were Hispanics or Latinos of any race. Hispanics surpassed African-Americans for the first time in the 2000 census as the largest minority group in Dallas.
The city has historically been predominantly white, but its population diversified as it grew in size and importance during the 20th century. The percentage of foreigners living in the city is almost 25%. The largest minority in the city are Spanish-speaking people, who are predominantly Mexican. Dallas is a major destination for Mexican immigrants who come to the United States for their relative proximity, like the rest of the state, to the U.S.-Mexico border, as well as historical ties between Texas and Mexico. The southwestern part of the city is predominantly Hispanic, especially the Oak Cliff neighborhood. The southern and southeastern area of the city is predominantly African-American. The north and east are mostly white and the northwest is mostly Spanish-speaking and Asian, the city of Garland has a large Spanish-speaking population. The city of Dallas also contains populations of Chinese, Taiwanese, Koreans, Hindus, Germans, Poles, Russians, and Jews.
Crime
Crime in Dallas is much higher than the national average. In 2016, 4,604 robberies and 10,948 assaults were reported. Crime statistics are declining almost every year, but they remain high compared to the rest of the ​ states.
Education
Schools
Dallas is mostly in the Dallas Independent School District (DISD)—an independent school district is the equivalent of a Ministry of Education—the 12th largest school district in the United States. The district operates independently of the city and has 161,000 students enrolled. In 2006, The School for the Talented and Endowed in Yvonne A. Ewell Townview Center was named as the best school in the United States (among public schools) by Newsweek. Another school in the district, the Magnet School of Science and Engineering, ranked eighth in the same study. Other schools on the list were Woodrow Wilson, Hillcrest, and W.T. White. The "Woodrow" high school, as it is commonly called, was named the best comprehension high school by D Magazine's publication.
Dallas also extends to other school districts including Carrollton-Farmers Branch, Duncanville, Garland, Highland Park, Mesquite, Plano and Richardson. Wilmer-Hutchins Independent School District once served southern Dallas portions, but was closed for the 2005-2006 school year. After the closure, the Texas Education Agency incorporated WHISD into Dallas district.
Universities and colleges
The system
After graduating from high school, many students in Dallas attend a community college to finish 2 years of compulsory basic education before they can continue to college and start a college degree. Two years of basic studies can be taken at a university with a more expensive tuition, but many students choose to attend a college and finish these basic studies at a very affordable price; most of these classes are valid for later admission to universities.
Persons who have arrived in the country illegally but have been raised here, after living in the state for more than three consecutive years, can apply for a reduced registration fee and thus pay the same as other Dalai or Texan inhabitants; although certain requirements are sometimes demanded, such as having a father who lived or lives in the state, graduating from a high school, not entering a university before 2001, etc. This law is known as the Noriega Noriega Bill or HB 1403. ​
Richland College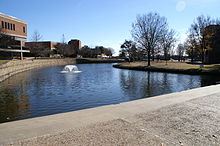 The Richland Community College college is among the best in Dallas, part of the Dallas County Community College association, DCCCD. The school distinguishes itself from other schools because it is configured by a very diverse ethnically educated student. His student body is made up of approximately 20,000 students, including students from many parts of the world. ​
The school is located in the northeastern confines of Dallas near the city of Richardson and Garland, near the facilities of the Texas Instruments technology company, which is adjacent to the Lyndon B. Johnson road.
The courses in this institution are in nanotechnology, informatics, forensic science, technological engineering, astronomy, journalism, English, Spanish, Chinese and others. ​ most of his classes are worthy, that is, when the student moves to a university, they will count for his university career. At the end of 2 years of compulsory basic studies for a university degree, the student is awarded an Associate's Degree according to the requirements.
University of Texas at Dallas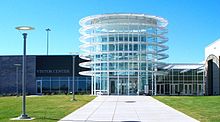 The University of Texas at Dallas—known in English as the University of Texas at Dallas (UTD)—is a renowned university that is one of the most prestigious in science and technology in the United States. It has programs in engineering, computer science, economics, history, marketing, Latin American studies, neuroscience, cognitive science, molecular biology, biotechnology, telecommunications engineering, among others. The university states that in 2013, 38% of its first-year students graduated from their respective high school, among the best in their class, i.e. the top 10% of the class; also, 71 per cent of their first-year students had graduated from the top 25 per cent. ​
The university is located north of Dallas, in the city of Richardson, in the technological and business zone known as the Telecom Corridor.
University of Dallas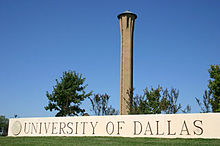 The University of Dallas (UD) is an institution of Catholic higher education, open to students of any religion. The university is among the best Catholic universities, especially in the southern central part of the United States; in hierarchical rankings carried out, it usually remains at the top 15% of the best universities.
The university is located north-west of Dallas, in the city of Irving, next to the John W. Carpenter and N. Walton Walker Blvd roads; the exact address is 1845 E. Northgate Dr., Irving, Tx 75062. To get to DART you take the orange line to University of Dallas station.
The university holds certificates, degrees, master's degrees, and doctorates in various studies. The studies it offers are of art, history, medieval and Renaissance studies, philosophy, theology, Latin, Greek, Biblical Greek, Spanish, French, Italian, German, computer science, American political science, biblical studies, among others. ​
It has a stay program in Rome, and also allows certain students to study on their campus in the Roman city and have an experience closer to what is the core of the Catholic religion.
University of Texas Southwestern Medical School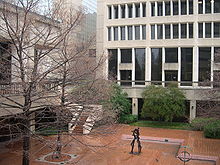 It is one of the best medical universities in this country. The university is very selective, as it admits about 230 students every year, ​ which results in very competitive admission. The university promotes the diversity of culture and ethnicity, thus opening its doors to African-Americans, Latin Americans, and other minorities. ​ 6 Nobel Prize winners have emerged from this university, ​ are also members of the National Academy of Sciences, members of the Institute of Medicine, and more.
The university is located near the center of the city, north of Dallas. The enrollment of this medical university is among the cheapest in the nation, for the people of Texas, thanks to the subsidies it receives from the state. ​
First Bilingual University of Dallas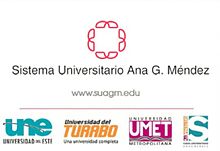 On January 19, 2015, the Dallas Area Campus of the Ana G. Méndez University System (SUAGM), founded in Puerto Rico, was inaugurated. ​ is composed of the Universidad del Este, Universidad del Turabo and the Universidad Metropolitana, private institutions of higher education. The Dallas campus offers 28 bilingual programs — English and Spanish — including associate degrees, baccalaureate degrees and master's degrees. ​ This institution can study electrical technology engineering, hotel management, psychology, preschool/primary education, bilingual education, criminal justice, accounting, finance, human resources, among others. ​ among its intentions is to help Spanish speakers who they came to the United States, but they don't master english, they need a further degree of study or other reasons. Dallas Area Campus facilitates the validation or approval of university credits from the United States and other universities in Latin America.
This is an additional milestone in the creation of Spanish-language universities in the United States. The institution is located at 3010 N. Stemmons Freeway in Dallas. ​
Other Nearby Universities
University of North Texas (UNT)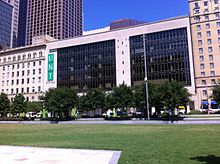 This educational institution is located in the city of Denton north of Dallas, about 40 minutes away. By 2014, UNT already offered a wide variety of university degrees: 98 bachelors, 82 master's degrees and 36 doctorates in different subjects. ​ offers studies in science, fine arts, humanities, performing arts, journalism, education, English, Spanish, French, German, history, etc. ​, some 36,000 students, including some 6,800 Hispanics, 4,800 students are studying there African Americans and students from other nations. ​ The university stands out for its care for the environment. ​
It can be reached by DART train, with a transfer to DDTC Train A - Downtown Denton Transit Center or Transportation Center for Denton Center.
Libraries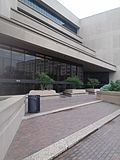 Dallas libraries are regulated by the so-called Dallas Public Library System or its equivalent Dallas Public Library Entity (or System); it regulates the operation of 27 branch libraries spread across this metropolis, including the 8-story central library called J. Erik Jonsson Library. ​
For the promotion and facilitation of knowledge, the lending of books as well as other contents is free for Dalasites; there is also the interbibliotequer loan so that a larger catalog is available for residents.
The first public library was opened in 1901. Previously only private libraries existed in the area. ​
The J. Erik Jonsson Central Library
This library is located in the center of Dallas in the Government District, on 1515 Young Street.
In addition to books, Dalits can borrow films, audio books, and more.
Infrastructure
Urban transport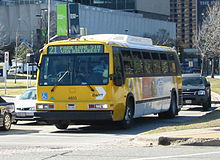 The main means of transport in the City of Dallas is the private car. While major efforts have been made to increase the availability of transit alternatives, including the construction of train lines and bus routes, bicycles, and walking, public transport is still very limited. The city is similar to many in the United States where it was developed in the late 20th century; crossed by a vast network of highways that gives it and contributes to the low density of the city.
The city has at its disposal a large number of interstate roads including 20, 30, 35E, and 45. The city's road system is arranged in a way that looks like a wheel of car. From the center of Dallas, you will find a road that makes it easy to get around the city center. Then there's Interstate 635/20-Loop 12 concentric with the previous one and finally the President George Bush toll road, although it doesn't quite surround the entire city. Within these bypass roads are others with less traffic. There are plans to build another 70 km radius ring road from the city center.
The DART
The Dallas Area Rapid Transit or Fast (Public) Transportation for the Dallas Area was established in 1996. This body is composed of buses as well as several train lines. Today the railways of this means of transport are spread across Dallas County and run on different lines that run through the city center to the ends of the county or even Fort Worth. ​
Margaret Hunt Hill Bridge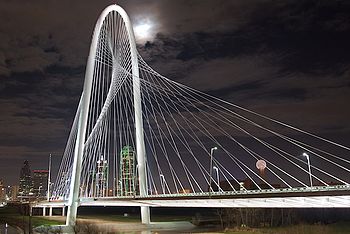 The bridge was inaugurated in March 2012, and was designed by Spanish architectural engineer Santiago Calatrava. This bridge that links Central Dallas to Western Dallas not only improved the urban landscape of the city but has also led to economic improvement in Western Dallas. As a result, it is intended that new housing and other commercial buildings in West Dallas be set up in the near future. ​
Just a few meters and parallel to this white bridge was the old narrow bridge that has been renovated and is now limited to pedestrian uses, named after the Pedestrian Bridge on Continental Avenue (Continental Avenue Pedestrian Bridge).
Pedestrian bridges and Underground Crosses
The center of Dallas is endowed with bridges and passageways for the safe passage of pedestrians moving from one place to another, known as the Dallas Pedestrian Network (Dallas Pedestrian Network). ​ pedestrian bridges are enclosed in stained glass and equipped with lights, allowing people to observe the city while protecting them from the unclemous natural organisms.
The underground passageways connect several buildings in the city center, provided with the right lighting. A set of passageways interconnect Bank of America, One Main Place, Renaissance Tower, Crowne Plaza, Elm Plaza, and so on. Another set interconnects National Bank Center, 1st City Center, Bank One Toser, and so on.
Dallas Convention Palace
This Dalasita convention palace is located in the Center of Convention District near the Torre Réunion; its location is truly strategic as it is located in the city center and accessible by DART train.
The Dallas Convention Palace consists of approximately 88 meeting rooms, multiple exhibition halls, an auditorium for shows or other uses with a capacity of 9,800 people and other endowments. ​ The complex has an integrated heliport-vertiport for the take-off and landing of compatible aircraft. It also has a garage with 1,200 spaces and other parking spaces with 2,039 spaces for cars. For overnight stays and accommodations, the Omni Dallas Hotel ​ with 1,100 rooms and just minutes 4,000 rooms in other Dalit hotels nearby.
Omni Dallas Hotel
This hotel is connected to the Dallas Convention Palace by a pedestrian bridge, as it darkens, the hotel lights up Dallas's urban landscape with its led multicromatic lights. It is luxurious, so night stays are a little expensive; the hotel includes a swimming pool with a terrace, a fitness center, 7 large themed restaurants, ​ and other accommodations, ​ this 23-story hotel has 1,001 rooms. It opened on November 11, 2011.
Airports
Dallas is one of the biggest airport poles. The metropolitan region of Dallas has two major commercial airports: Dallas-Fort Worth International Airport and Dallas Love Field Airport.
Dallas-Fort Worth International Airport is located between Dallas and Fort Worth, equidistant from their respective financial centers. It was opened in 1974; in terms of size, this airport is the largest in the state of Texas, ​ the second largest in the United States — just behind the Denver International Airport — and the third largest in the world today.
The Love Field Airport is located in Dallas, about 6 miles from the center of the city and is located north-west of the city. It was the first commercial airport to provide service to the city and the main airport in the metropolitan region of Dallas until the 1970s, when the vast majority of airlines operating at Love Field moved to Dallas-Fort Worth International Airport. At first the airport was nothing more than a military aerodrome for war-related uses during World War I. In 1927, the city made the purchase of these facilities, which added 90 acres, more slopes and necessary lighting. During World War II, it was transformed into a military airfield where the U.S. Air Transport Command or American Air Transport Control Bases was established.
Celebrity Native
Madison Kocian (n) 1997), gymnast art
Jensen Ackles (n) 1978), actor, director
Joel Soñora (n. 1996), footballer
Twinning Cities
Dallas has six sister cities and five cities with friendship agreements. ​
Twinning Cities:

 

Brno, Czech Republic

 

Dijon, France

 

Monterrey, Mexico

 

Riga, Latvia

 

Saratov, Russia

 

Taipei, Taiwan

 

Trujillo, Peru ​

Cities with Friendship Agreements:

 

Sendai, Japan

 

Tianjin, People's Republic of China

 

Qingdao, People's Republic of China

 

Dalian, People's Republic of China

 

Nanjing, People's Republic of China
See also
Dallas Area Rapid Transit